I am very happy to tell you that I recently started my training in Tantra Massage!
I have been interested in massage and felt the calling to work with it for many years. For me it hasn't been just about to give massage, touch and loosen up stiff muscles, but I have always been so fascinated about bodies and deeply interested in the unique physical structure for every human being.
I have been diving deep into the metaphysical meaning of how our bodies are built and how our body tells us about our mental belief system and our emotional wounds we carry in our being.
By having this knowledge we can help ourselves to heal and free us from whatever blockages we have that hinder us from being truly happy, fulfilled, and experiencing love. A very important thing I realized by my own experience was the great importance of touch and how we can heal deeply on all the levels of our being by working with the body.
To give Tantra Massage is a gift, not only to the one that is receiving but also for the one who is giving
A beautiful discovery I got from starting giving Tantra Massage is: how healing and nourishing the massage is, not only for the receiver but also for me as a giver, how the manifestation of love and eros through me deepens the experience of life, how I started to rediscover parts of my feminine nature that has been sleeping until now, how it opens me to more love in life, and how my inner feminine heart awakens even more.
I also very surprisingly got rid of all pain and stiffness in my neck that I have been suffering from in four years after an accident, and I am actually very surprised because of the short period of time I have been training to become a tantra masseuse
I am deeply grateful for the journey of rediscovering my inner universe through the training in tantra massage.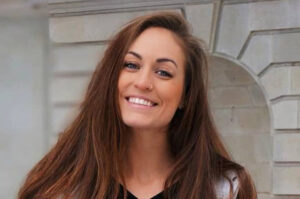 Martina Horvat Ahlstrand